Penn & Beech: Your Premier Candle Company
At Penn & Beech Candle Company, we value quality, clean, and thoughtful ingredients. For our team, any one of our products is more than just a candle – it's a scent that fills you with nostalgia and warms you with the comfort of a familiar fragrance.
Our hand-poured, soy-wax blend candles are made of premium natural oils that are free of metals and contaminants for a well-balanced burn that's safe for your home. Choose from one of our signature Penn & Beech Candle Company scents or create a blend that's unique to you with our pour-your-own candle experience.
Embrace the Start of the Fall with Our Autumn Woods Candle
We are excited to bring back our popular Autumn Woods candle, updated with a fresh new look for 2023! Each Autumn Woods candle is 8oz with an average burn time of 60 hours and is poured into our heavy whiskey-colored vessel with a natural bamboo lid. Available in our store and online for a limited time only, while supplies last!
SHOP NOW
Shop Our Fall Collection Today
Cozy up this fall season and transform your home with our fall collection! Whether it's the scent of fresh leaves or pumpkin spice that you prefer, our scents will instantly bring the feeling of comfort and relaxation into your space.
Shop Fall Collection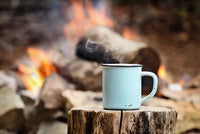 Shop Our Winter Scent Collection
No fireplace? Cozy up to our winter scent collection, featuring many comforting scents including pine trees, pecan pie, roasted chestnuts, or a warm cup of your favorite hot cocoa. It's the best time of year to light copious amounts of candles all around your decorated home!
Shop Winter Collection
Pour Your Own Candle – In-Store Experience
Come pour with us and discover the magic of custom fragrance! At Penn & Beech, our in-store approach is one of a kind, just like the custom scents tailored to your unique self. Creating with us is a social experience, and starting at just $24 it's perfect for date nights, girls' nights out, bachelorette parties, birthday celebrations, team building events, and more.
With Penn & Beech Candle Company, crafting a unique scent is also a curated experience, with each candle thoughtfully created by our makers. Pouring your very own, one-of-a-kind scent combination allows you to explore each fragrance and carefully craft a candle that represents you.
A pour-your-own experience with your favorite scented candle company is the perfect gift or celebration opportunity. Get a custom fragrance tailored to you with a private pour event or a full shop rental!
More Information
Soy-Blend Candles from Penn & Beech Candle Company
With a 60-hour burn time, our classic 8 oz. jar candles are thoughtfully crafted scents that deliver both traditional and one of-a-kind aromas.
Whether you're looking for a scent that transports you to a cozy and crackling fireplace, allows you to travel to the woods after a rainstorm, or carries you to grandma's kitchen for some fresh-baked cookies, we can provide. Our selection of soy-blend, hand-poured candles has been carefully created to allow you to explore the familiar and the nostalgic through scent.
If you are looking to create your own scent, our candle company also offers a custom blend option. Mix and match your favorite scents to create the perfect candle or reed diffuser for you!
Shop Now
Reed Diffusers
At Penn & Beech, we're more than just a scented candle company. Like our soy-blend candles, our reed diffusers are available in a number of sweet and savory scents. With a 2–3-month lifespan, reed diffusers are the perfect flameless solution for your space.


Shop Now
The Penn & Beech Candle Company Difference
Our team strives to deliver the highest quality and most unique soy-blend candles to our customers. With retail, wholesale, and private label candle options, we're here to provide you with a unique candle for every occasion.
When you choose Penn & Beech, you're opting for a candle company that values community. Through our Dollars & Scents Fundraising Program, we give back to local nonprofit organizations by donating 20% of sales.
We take pride in creating comforting scents and little moments of bliss delivered to you in an 8 oz. jar of joy. Whether the scent you seek is food based, floral, fruity, or clean, we have a candle for every mood, every occasion, and every day.
Contact Penn & Beech Candle Company Today
Have questions about custom candle scents, pour-your-own, or bulk orders? Contact your favorite scented candle company today!